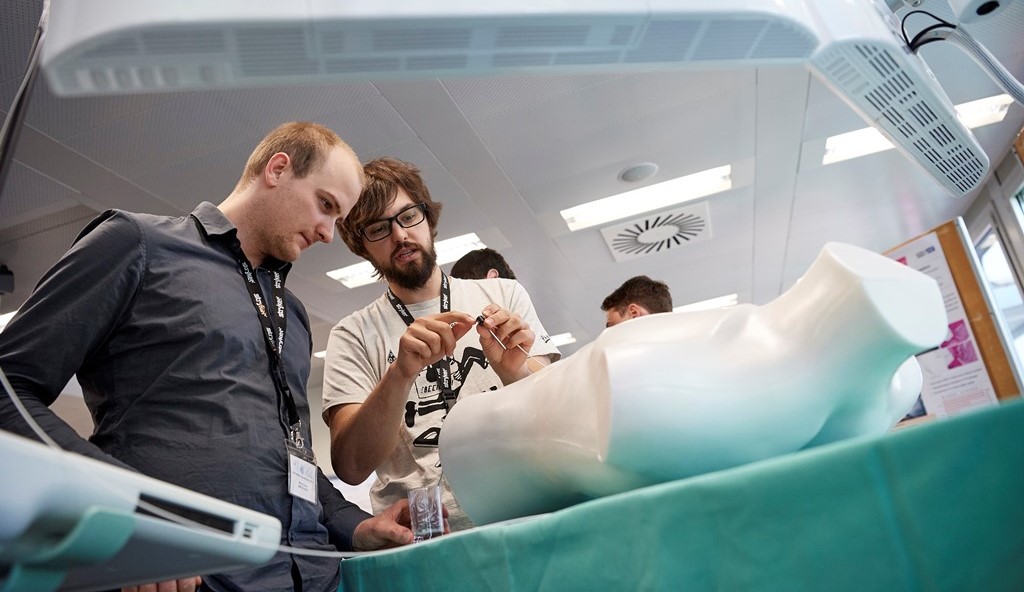 Partnerships
Translational research and multidisciplinary projects rely on resilient and enriching networks for success. The ARTORG Center is part of strong Swiss National and International partnerships and collaborations. Formal links with the Bern University of Applied Sciences, the Swiss Institute for Translational and Entrepreneurial Medicine, the Switzerland Innovation Park Biel and the Swiss Institutes of Technology add to the technological, clinical and academic capabilities and resources of the ARTORG Center. International collaborations extend the reach and impact of the ARTORG Center to participate in addressing global healthcare challenges for patients and societies everywhere.
Bern University Hospital - Inselspital
The ARTORG's premier clinical partner the Inselspital, Bern University Hospital is the largest, tertiary clinical center in Switzerland, covering a full complement of clinical disciplines. The institutional embedding of the ARTORG in the medical faculty of the University of Bern alongside the Inselspital is able to foster strong multidisciplinary research and translation activities. Clinicians, engineers, computer scientists, life and physical scientists develop new approaches for diagnosis and treatment and the resources of the Inselspital allow clinical introduction from pilot work to full-scale clinical trials. The Inselspital's in-house capabilities and resources are globally competitive and enable the Inselpital to support transformation of clinical care to meet the future challenges of healthcare. The Inselspital aims to lead research that will deliver the highest standards of diagnosis, treatment and care based on excellent research and translation.
Bern Biomedical Engineering Network (BBME)
The Bern Biomedical Engineering Network (BBME) leverages the purposeful link between the ARTORG Center, Inselspital and the regional biomedical engineering partners at the Bern University of Applied Sciences, the Innocampus AG, Biel and medtech sector businesses. The longstanding alignment in complementary and collaborative work is captured in a formal network, bringing together partners who are in physical proximity to allow for well-directed exchange of researchers, clinicians, resources, technology and facilities. The aim of the BBME is a unique opportunity to drive forward-looking, interdisciplinary research into novel biomedical engineering solutions that could benefit patients in the Canton Bern and beyond.