2020/11/05 | Research | Surgical technologies
Droplet formation during ORL surgery
The COVID-19 pandemic has raised concerns about the safety of healthcare staff. To evaluate the risk droplets may pose during ear surgery, the Hearing Research Lab of the Inselspital, Bern University Hospital, and the ARTORG Center, University of Bern, has now compared droplet emission in three different surgical approaches to ORL interventions: endoscopic and microscopic epitympanectomies as well as mastoidectomy. The results of this quantitative risk assessment for otologic surgery could help protect healthcare staff when operating on COVID-19 positive patients.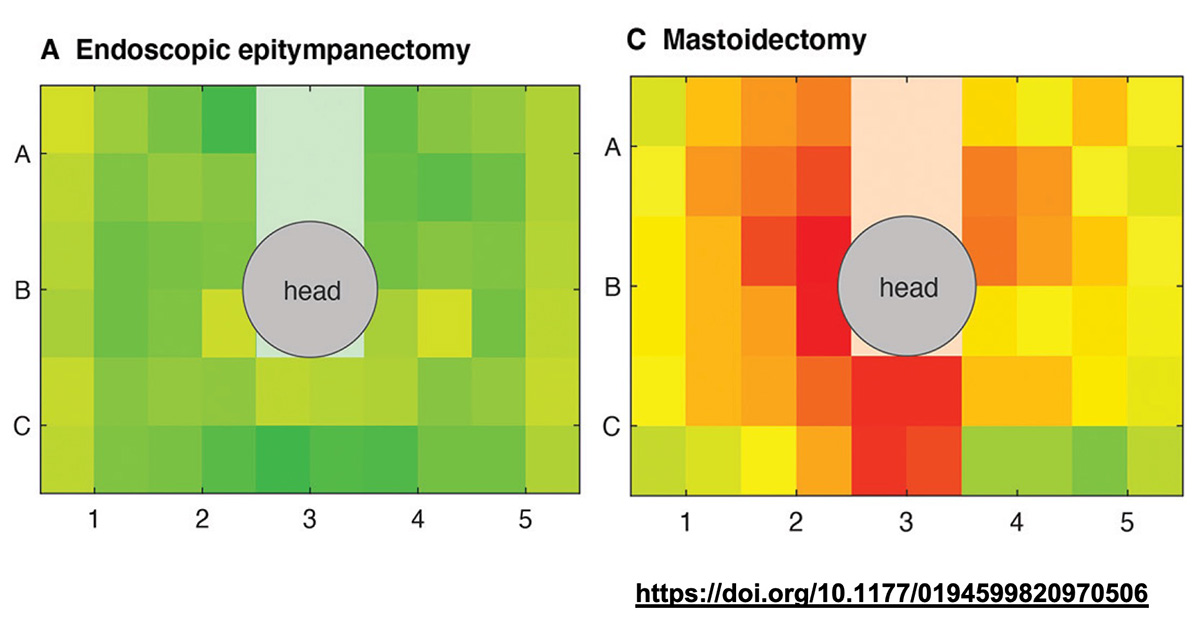 The researchers performed a total of 12 procedures (four for each intervention approach) in an experimental setup. Fluorescent droplet deposition on the surgical table was recorded for endoscopic and microscopic epitympanectomiesas well as mastoidectomy under ultraviolet light, quantified, and compared among the interventions.
Results showed that otologic surgery causes considerable droplet generation and this represents a risk for the spread of airborne infectious diseases. The endoscopic technique offers the lowest risk of droplet formation with a 4.5-fold reduction in comparison to the microscopic approach and a 62-fold reduction of droplets when compared to cortical mastoidectomy.
Temporal Bone Lab, Hearing Research Laboratory
News on the paper by the Inselspital, Bern University Hospital (in German)