2020/09/24 | Events | Surgical technologies
Great interest in the ARTORG workshop
50 men and women visited the ARTORG workshop Mechanical Design and Production yesterday afternoon to get a first-hand impression of the production process. In four visitor slots they experienced the workshop's new computer numerical control (CNC) milling and turning machines in operation.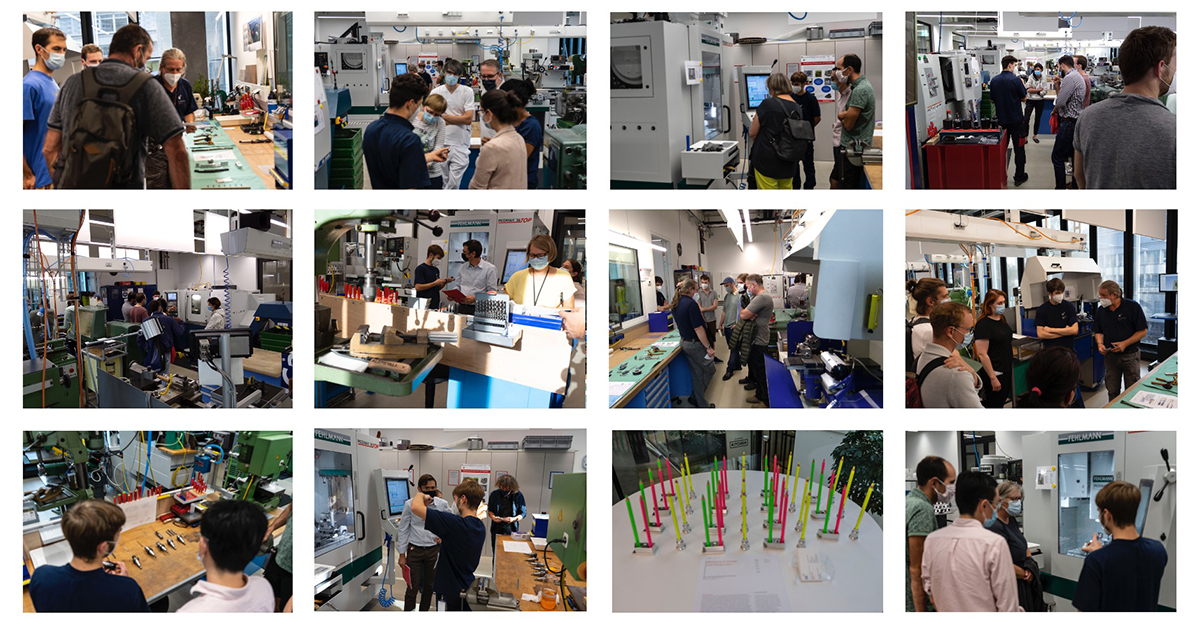 The ARTORG workshop MDP designs and manufactures complex mechanical components and devices for biomedical research and clinical translation. It supports all levels of the design and manufacturing process from concept to production, developing each step together with the project partner.
Recently accredited as interdisciplinary SISF research platform, joint projects with MDP can be co-financed upon application. The workshop is open to all researchers from the Bern Medical Hub who wish to implement medical technology projects and who require advice in conception and development as well as know-how in prototyping and production.