2020/12/08 | Media | Artificial Intelligence
RetinAI to collaborate with Novartis
The ARTORG spin-off RetinAI Medical AG has announced a multi-year collaboration with Novartis Pharma AG employing its IT solutions and artificial intelligence tools to support multiple projects in ophthalmology and digital health. The first project will be a multi-center international clinical study to assess disease activity in more than 500 patients with neovascular age-related macular degeneration (nAMD).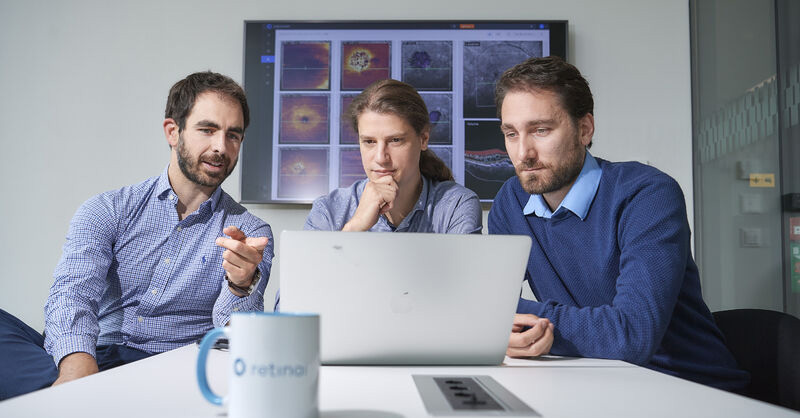 The study, which will be conducted in several European countries and Canada, is designed to investigate the influence of optical coherence tomography (OCT) image solutions using artificial intelligence on the assessment of disease activity. For this, RetinAI will provide its CE-marked web-based software platform that allows to efficiently process data at scale across imaging platforms and devices. With the platform clinicians can navigate imaging data, compute imaging biomarkers and track changes over time for some of the most common forms of eye diseases.
The Bern-based digital health startup RetinAI Medical was founded in 2017 and ranked among the TOP 100 Swiss startups 2018. It develops software solutions to accelerate clinics, research, and pharmaceutical workflows using advanced machine learning and computer vision. The company builds tools to collect, organize, and analyze health data from the eyes, empowering healthcare professionals and patients with unique medical data analyses supported by Artificial Intelligence.
Sources:
Media release RetinAI Medical AG, 8 December 2020
VentureLab Interview with CEO Carlos Ciller, 8 December 2020
Artificial Intelligence in Medical Imaging Lab, ARTORG Center