2020/12/29 | Research | Artificial Intelligence
Smartphone verifies compliance with Mediterranean diet
The ARTORG Artificial Intelligence in Health and Nutrition lab, the Epidemiology, Biostatistics and Prevention Institute of the University of Zurich and Oviva SA have together developed a smartphone application to automatically estimate whether a person adheres to a health-promoting Mediterranean diet. First results of the novel system are promising.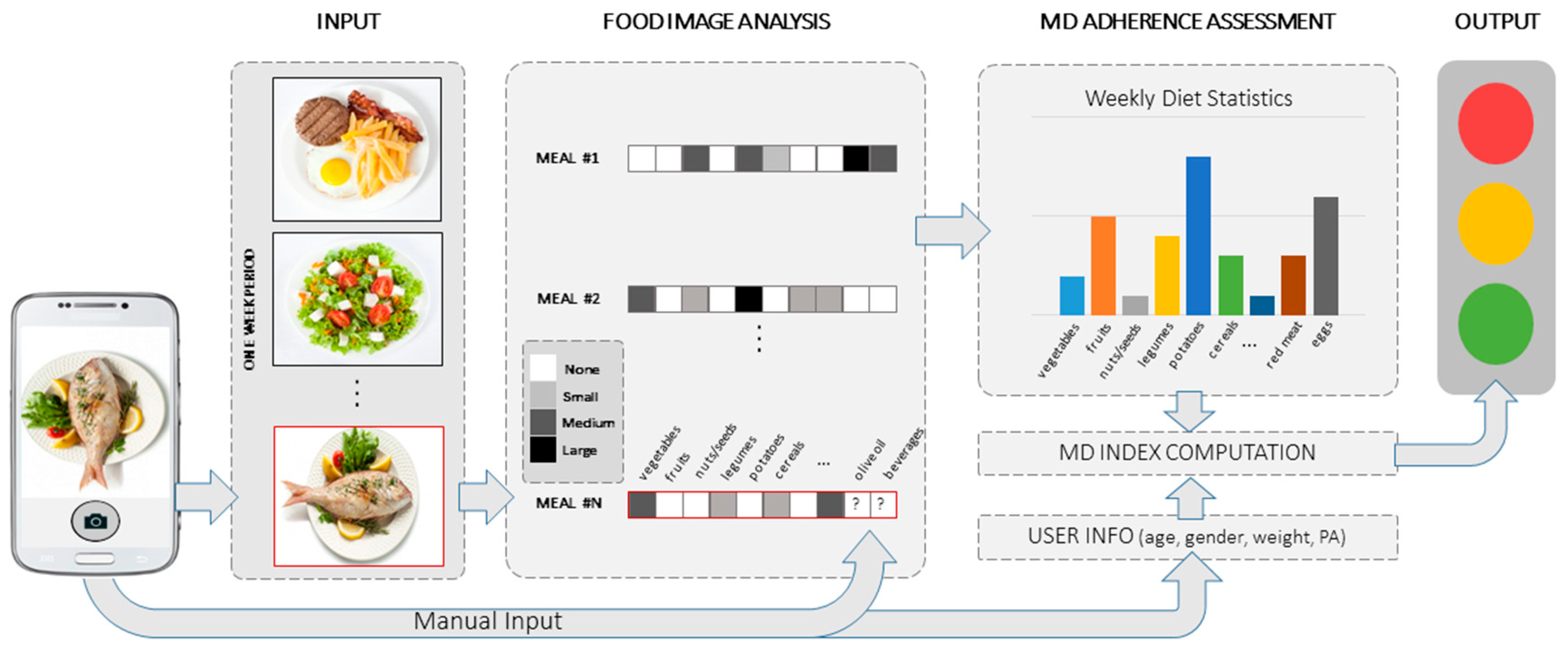 The smartphone-based system uses images of the food and drinks a person consumes to measure if these correspond to a Mediterranean diet (MD). The team defined a set of rules for automatic adherence estimation, which focuses on the main MD food groups. It uses a combination of a convolutional neural network (CNN) and a graph convolutional network to detect food types and quantities from the users' food images and the defined set of rules.
Experiments show that the new system outperforms a basic CNN in terms of recognizing food items and estimating quantity and yields comparable results to experienced dietitians when it comes to overall MD adherence estimation. The team plans optimizing the system's accuracy in parallel to user satisfaction and usability assessment, thus improving the overall system.