Annual Meeting 2021 - Swiss Society for Biomedical Engineering
The Swiss Society for Biomedical Engineering (SSBE) promotes contact between members and people interested in the field of biomedical engineering (http://www.ssbe.ch/). One of the goals of the Society is to build a network for education, research, manufacturing and politics within the background of biomedical engineering (BME). With the organization of annual scientific meetings, all these fields are brought together.
This year he Annual Meeting of the Swiss Society for Biomedical Engineering (SSBE) is hosted by the ARTORG Center. The meeting on Thursday August 26th, 2021 will take place either virtually or onsite. We hope that the global situation will improve so that we will be able to organize this event in Bern!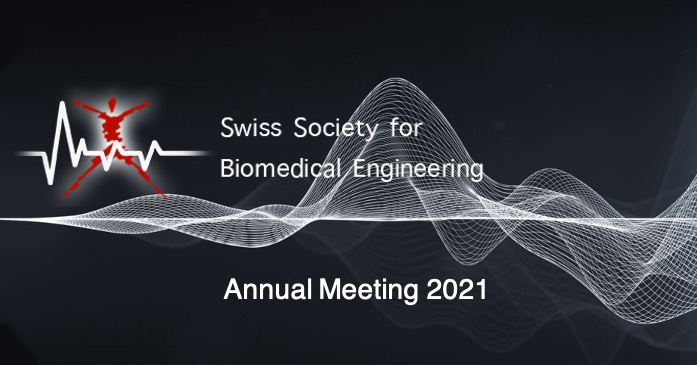 Important Dates
| | |
| --- | --- |
| | |
| Open Abstract submission | May 15th, 2021 |
| Submission SSBE Awards | June 1st, 2021 |
| Deadline Abstract submission | June 15th, 2021 |
| Communication of decision | July 1st, 2021 |
| Conference | August 26th, 2021 |
SSBE Awards
The Annual Meeting will feature a special session where short-listed candidates for the SSBE Student Award and SSBE Research Award will present their work. See here for details about submissions to the Awards (Deadline: June 1st, 2021)
Keynote Speakers
Prof. Dr. Olivier T. Guenat, ARTORG Center, University of Bern

Prof. Bert Müller, Biomaterials Science Center, University of Basel
Tentative Program
| Time | Event |
| --- | --- |
| 8:15 | Welcome Coffee |
| 8:50 | Conference Opening |
| 9:00 | Keynote Speaker I |
| 10:00 | Oral Session I |
| 11:15 | Poster Session I & Coffee |
| 12:00 | Lunch |
| 12:45 | General Assembly |
| 13:30 | Awards Session |
| 14:30 | Poster Session II |
| 15:00 | Oral Session II |
| 16:30 | Keynote Speaker II |
| 17:30 | Closing Remarks |
| 17:45 | Rooftop Aperò |
Price and Registration
Price for the registration for the conference: CHF100
Price for the social apéro: CHF40
Registration: To be opened soon...
Instructions for Abstracts, Presentations and Posters
Guidelines for abstracts
You can download the template for the abstract below.
Submissions will be managed using the SSBE conftool
Write your abstract following the format and export it as PDF
Register as user of the SSBE (just registration for submitting the abstract)
Submit the abstract in the "Abstract" track and choose your topic!
Submit your abstract here
Guidelines for oral presentations:
Presentations of contributed sessions will be 15 mins long (12 mins + 3 mins Q&A)
The projector format is 16:9.
You can use your laptop to present. Alternatively, a Macbook Pro with High Sierra (v10.13.6), Keynote (v. 9.0.1) and Powerpoint for Mac 2011 (v. 14.4.9) will be available. Please make sure to check the presentation projection with us in the morning or in one of the breaks, before the start of your session.
Guidelines for posters:
Posters should be hanged in the morning and remain up for the rest of the day.
Poster panels are 150X120cm (height x width)
Posters won't be numbered. You can place your poster in any panel you find free.
Venue
How to Arrive
Arrive at Bern Bahnhof, and catch the bus B 12 (direction Bern, Holligen). Hop off at Bern Inselplatz.
Alternatively, you can comfortably walk from the station to the venue (10-15 min walk)
The conference will take place in the Hörsaal Langhans of the Pathologisches Institut (Pathologisches Institut H 128, Eingang 43 A, Murtenstrasse 31).

The rooftop aperò will take place in the S1 Inselspital restaurant. From the very top, we'll enjoy of a great panoramic view over Bern.