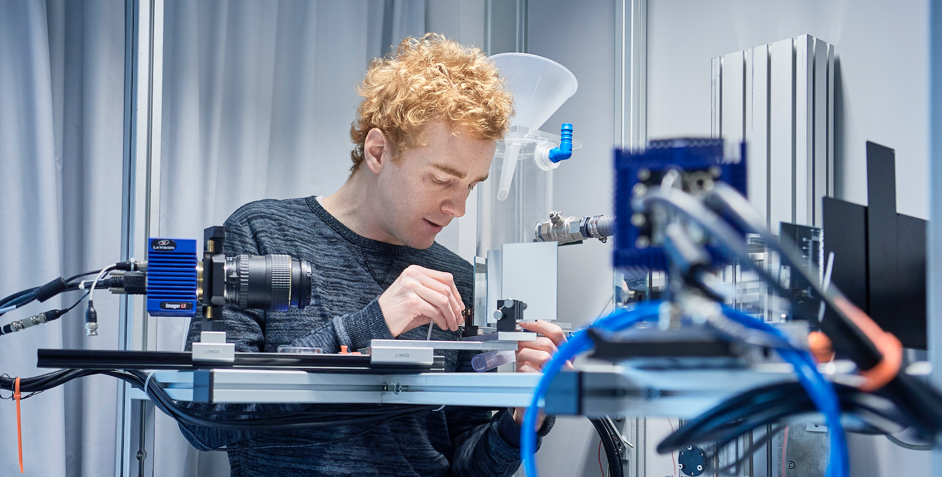 The ARTORG Center for Biomedical Engineering Research is the interdisciplinary medical technology research hub of the University Bern medical faculty. Our mission is to envision future challenges and embody viable solutions in healthcare technology with imagination, agility, and purpose.
"Patient benefit is our motivation and the courage of patients is our inspiration"
Eleven independent, interdisciplinary groups make up the matrix research structure of the ARTORG Center. The ARTORG Center is an engineering department within a medical faculty: unique in Europe and outside of the U.S. Engineers, computer, material- and life scientists, clinicians, and biologists work together by design. The Center's founding research structure was conceived to have an organizational link between each research group and its corresponding clinical department at the Bern University Hospital/Inselspital. This formalized interdisciplinarity is the key to the success of the ARTORG Center to date. Projects at the ARTORG Center aspire to meet the goal of moving fundamental inquiries into biomedical engineering phenomena, through pilot studies, into clinical trials to achieve clinical adoption. Projects aspire to meet an ambitious translation strategy that delivers patient benefit within an average 10-year technology development horizon.