Heart Valves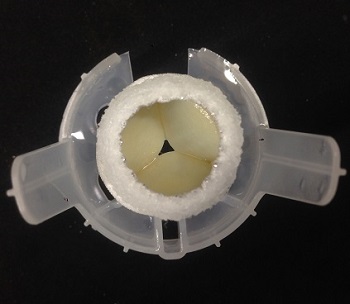 Heart valve replacement is a common clinical intervention in today's aging society. Several factors contribute to the outcome of such interventions, e.g., manufacturability, price, interventional complexity, performance as well as the longevity of the prostheses.
Our experimental framework includes pulsatile flow loops, silicone casting facilities, as well as modern optical measurement technology for quantifying the complex three-dimensional blood flow interacting with the valve tissue.
Our computational lab develops high-fidelity numerical methods for multiphysics simulations targeting world-leading high-perfomance computing platforms. In particular we focus on fluid-structure interaction of the heart valves, laminar-turbulent transition and data assimilation.
This enables us to perform ex vivo, in vitro and in silico tests of different valves.