ARTORG Center for Biomedical Engineering Research
News and events
Research Seminar:
Mr. Ali Mosayyebi, University of Southampton, UK. Accumulation of stent encrustations depends on fluid dynamics: In-vitro study on a stent-on-a-chip model
Research Seminar:
Utku Gülan, Institute of Environmental Engineering, ETH Zürich Assessment of Energy Loss in the Ascending Aorta of Patients with Stenosis
Research Seminar:
Dimosthenis Pasadakis, Università della Svizzera Italiana, Lugano Fluid-Structure Interaction Simulations of the Human Heart
Research Seminar:
Lena Wiegmann, University of Zurich Blood damage in ventricular assist devices
Research Seminar:
Dario De Marinis, Politecnico di Bari Fluid-Structure-Interaction Immersed-Boundary Methods for Multiphysics
ARTORG's Cardiovascular Engineering group collaborates with ReFlow Therapeutics
ReFlow Therapeutics and a academic research team headed by Prof. D. Obrist has been awarded a grant by the Swiss Commission for Technology and Innovation (CTI) for the development of a novel diagnostic and therapeutic approach to treat microvascular obstructions in heart attack patients.

This week's most popular Springer article: «Energy Harvesting by Subcutaneous Solar Cells: A Long-Term Study on Achievable Energy Output»
Research Seminar:
Christoph Brücker, City University London Strömungsforschung an biomedizinischen Fragestellungen: Ein Überblick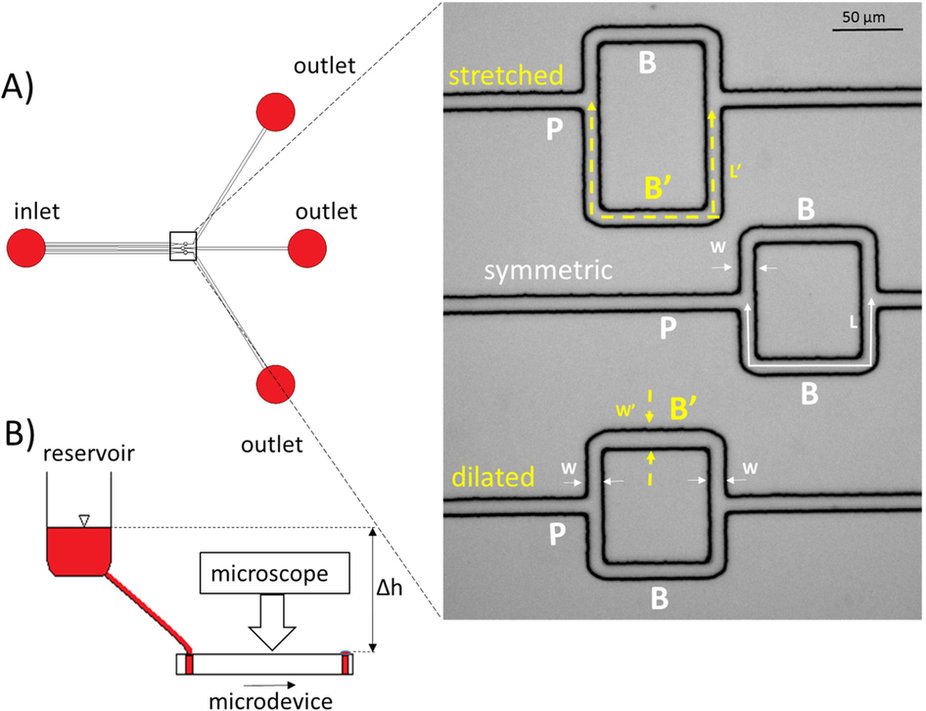 Red blood cell phase separation in symmetric and asymmetric microchannel networks: effect of capillary dilation and inflow velocity
by Francesco Clavica, Alexandra Homsy, Laure Jeandupeux and Dominik Obrist. Published in Nature, Research Reports
Research Seminar:
Marcel Filoche, Ecole Polytechnique Fluid transport and surfactant delivery into the lung airway system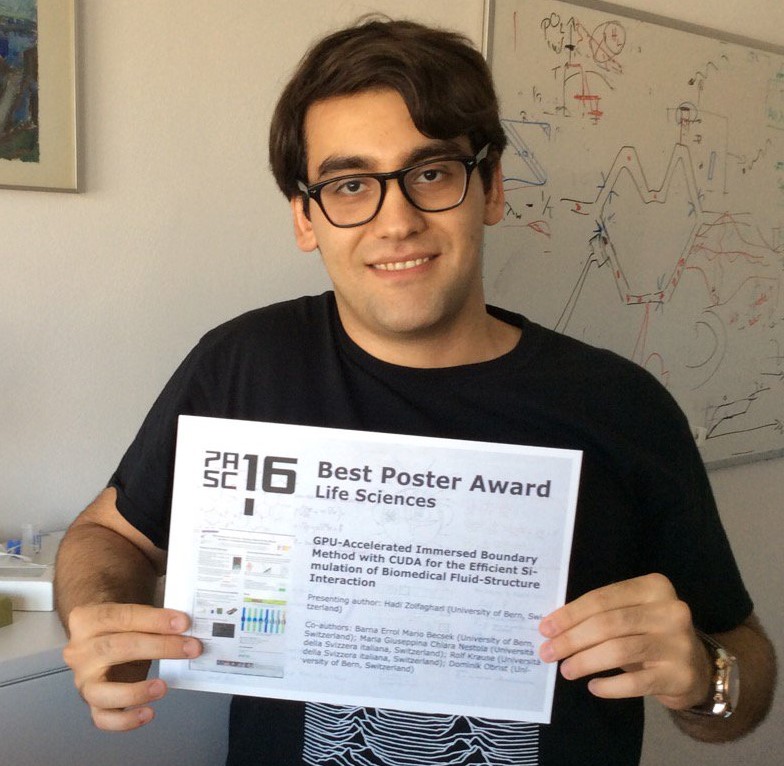 PASC16 Best Poster Award to Hadi Zolfaghari
Congratulations to CVE's Hadi Zolfaghari for the Best Poster Award (domain: Life Science) at the PASC Conference (Platform for Advanced Scientific Computing). Hadi works in the AV-FLOW project team and presented his work on GPU-acceleration of fluid-structure interaction in aortic heart valve simulations.
CVE Research Seminar:
Marco Castagna, Politecnico di Milano A mock circulation loop for the right heart
CVE Research Seminar:
Alberto Mantegazza, Politecnico di Milano Finite element computational model for the design of a polymeric tracheal stent implantable in biological prosthesis
National PhD Colloquium on "Numerical Modelling of Biomedical Flow Systems"
Fifteen young researchers from the Universities of Lugano, Geneva, Bern and Zurich and from ETH Zurich and EPF Lausanne meet on May 12, 2016 at the ARTORG Center for an informal get-together to discuss their work. Six participants will have the opportunity present their numerical approaches for modelling biomedical flow systems in short presentations which will be followed by extended discussions. It is the aim of this event to give PhD students the opportunity to share and discuss their ideas and questions with a national community of peers.
MSc Defence:
Gian-Reto Nussbaumer, ARTORG Center, University of Bern Minimally invasive measurement of flow rate and blood pressure in the portal vein with an inflatable cuff
CVE Research Seminar:
Lino Widmer, ARTORG Center, University of Bern Blood flow measurement in the cerebral microcirculation with the double-circle method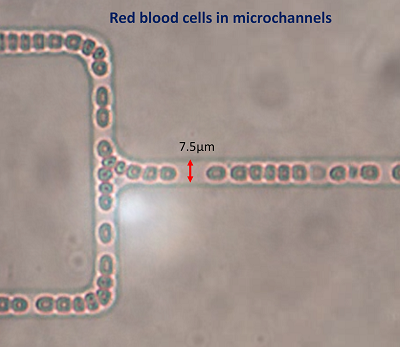 SNSF Project on Cerebral Microcirculation
SNSF has awared a research grant for a study on 'The role of capillary diameter adaption on the cerebral microcirculation' to the group for Cardiovascular Engineering in collabortation with the Institute of Fluid Dynamics, ETHZ, of Prof. P. Jenny and the Institute of Pharmacology and Toxicology, UZH, of Prof. B. Weber. In this research project, we will investigate the flow of red blood cells in capillary networks.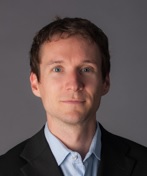 Congratulations to Adrian Zurbuchen on his PhD defense!
CVE Research Seminar:
Thomas Kummer, Institue of Fluid Dynaics, ETH Zürich Computational Model for the Design of Heart Assist Devices