2020/09/10 | People | Robotics
Laura Marchal-Crespo joins Delft University of Technology
The Motor Learning and Neurorehabilitation Group Head and SNSF Professor Laura Marchal-Crespo will be starting a position as Associate Professor at the Delft University of Technology, Netherlands on 15 September 2020. The ARTORG Center congratulates her on this important next career step, perfectly in line with her academic interests in human-robot interaction, human motor control, and rehabilitation robotics. Laura Marchal-Crespo will continue her research and student supervision with the ARTORG Center on a part-time basis.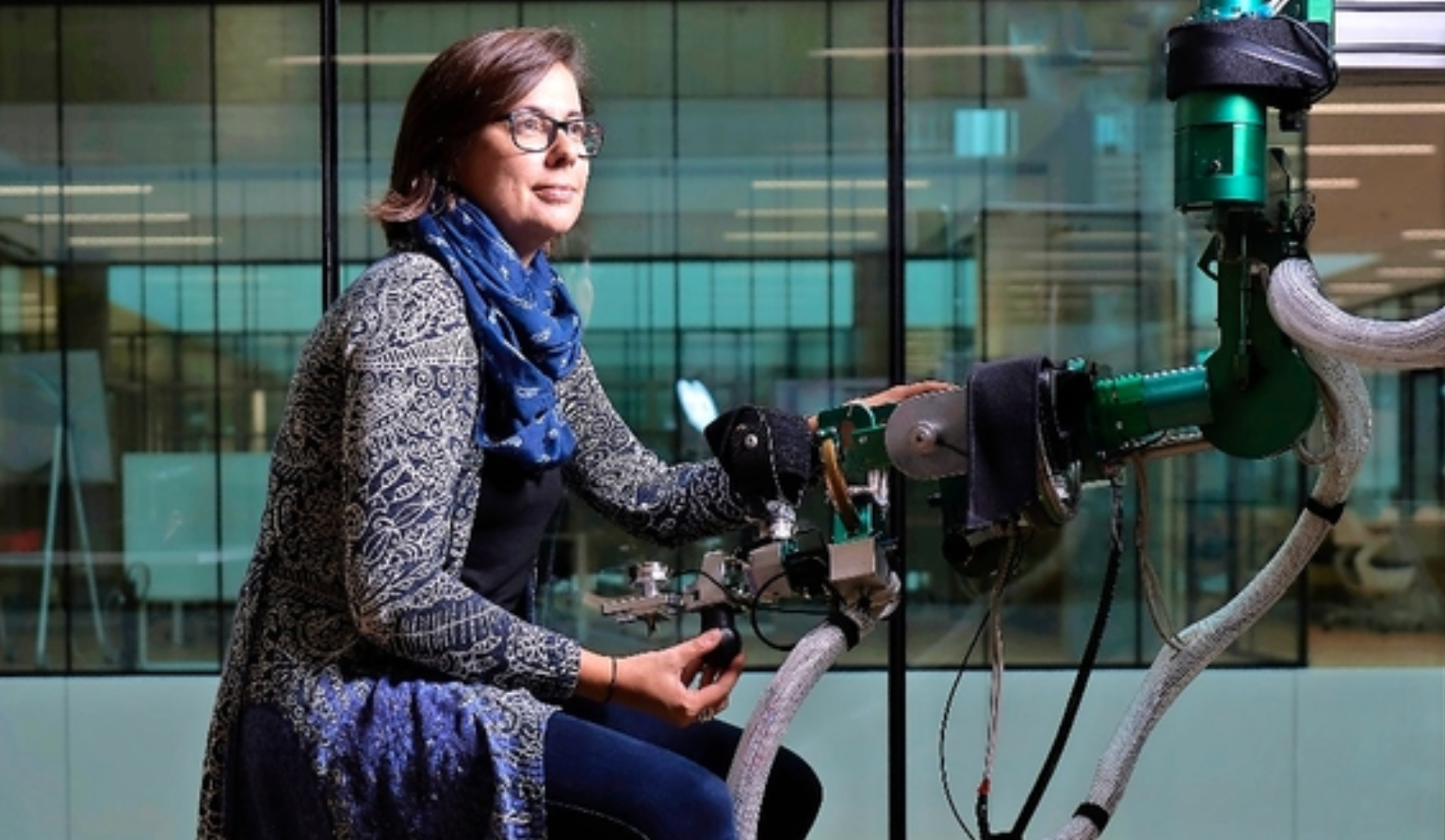 Laura Marchal-Crespo's research has always been concerned with tackling clinical problems. Her expertise in advanced neurorehabilitation started with a PhD in rehabilitation and assistive robotics from the Department of Mechanical and Aerospace Engineering at the University of California at Irvine, USA, before she became a senior researcher at the ETH Zurich under Prof. Robert Riener. In 2017 she joined the ARTORG Center establishing her research lab as a SNSF Professor. She is part of the National Competence Center in Research for Robotics and was awarded core research funding.
In her current projects, Laura Marchal-Crespo works on refining rehabilitation robotics to suit the individual needs of patients and optimize treatment outcomes. She and her team employ electroencephalography and magnetic resonance imaging to identify neurocognitive markers underlying motor learning. By integrating meaningful virtual and augmented reality tasks into training routines they aim to improve compliance of brain-injured patients with robotic training to re-learn motor skills. The vision is to transform robotics and VR into effective and standardised tools in healthcare that can be used effectively with minimal training and to maximal effect.
More than 50 articles in high-quality engineering and neuroscience journals and peer-reviewed conference papers have been published by Laura Marchal-Crespo. She has teaching experience at undergraduate and graduate levels and has co-taught the "Rehabilitation Technology" and "Medical Robotics" courses of the Bern Master's program in Biomedical Engineering. She enjoys mentoring and supervising biomedical engineering students, serving as a role model for females aiming for an academic career in the field.