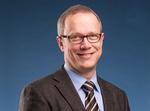 Prof. Dr. Urs Mosimann
Clinical Group Head
Phone

E-Mail

E-Mail2

Postal Address

Ärztliche Direktion Inselspital
Inselspital
3010 Bern
Education and Academic Career
2006 FMH Certificate for Old Age Psychiatry and Psychotherapy Bern, CH (21.12.06).
Degree of Doctor of Philosophy (PhD) for the thesis: Vision in Neurodegenerative Disorders. Faculty of Medical Sciences, University of Newcastle upon Tyne, UK (23.11.06).
2005 Certificate of completion of training in Old Age Psychiatry, Postgraduate Medical Education and Training Board, UK (28.11.05).
2000 FMH certificate for completion of training in General and Adult Psychiatry and Psychotherapy, Bern, CH (15.02.00).
Certificate in Systemic Psychotherapy. Bern, CH (16.03.00).
1995 Doctor of Medicine for the thesis: Chronic critical leg ischemia: the revascularisation of the isolated popliteal segment compared to the femoro-distal bypass. University of Bern, CH (24.07.95).
1994 Primary medical qualification: Physician, University of Bern, CH (29.11.94).
1988-1994 Medical School, University of Bern; Elective year at the University of Leiden, NL.
1983-1987 Gymnasium, Bern, CH.
1974-1983 Primary and secondary schools Zollikofen, CH.
Publications
Number of items: 74.
Journal Article
Gerber, Stephan Moreno; Schütz, Narayan; Uslu, Arif Sinan; Schmidt, Nadine; Röthlisberger, Carina; Wyss, Patric; Perny, Sandra; Wyss, Corina; Koenig-Bruhin, Monica; Urwyler, Prabitha; Nyffeler, Thomas; Marchal Crespo, Laura; Mosimann, Urs Peter; Müri, René Martin; Nef, Tobias (2019). Therapist-Guided Tablet-Based Telerehabilitation for Patients With Aphasia: Proof-of-Concept and Usability Study. JMIR Rehabilitation and Assistive Technologies, 6(1), e13163. JMIR Publications 10.2196/13163
Paladini, Rebecca Elise; Diana, Lorenzo; Zito, Giuseppe Angelo; Nyffeler, Thomas; Wyss, Patric; Mosimann, Urs Peter; Müri, René Martin; Nef, Tobias; Cazzoli, Dario (2018). Attentional reorienting triggers spatial asymmetries in a search task with cross-modal spatial cueing. PLoS ONE, 13(1), e0190677. Public Library of Science 10.1371/journal.pone.0190677
Frisoni, Giovanni B; Boccardi, Marina; Barkhof, Frederik; Blennow, Kaj; Cappa, Stefano; Chiotis, Konstantinos; Démonet, Jean-Francois; Garibotto, Valentina; Giannakopoulos, Panteleimon; Gietl, Anton; Hansson, Oskar; Herholz, Karl; Jack, Clifford R; Nobili, Flavio; Nordberg, Agneta; Snyder, Heather M; Ten Kate, Mara; Varrone, Andrea; Albanese, Emiliano; Becker, Stefanie; ... (2017). Strategic roadmap for an early diagnosis of Alzheimer's disease based on biomarkers. Lancet neurology, 16(8), pp. 661-676. Elsevier 10.1016/S1474-4422(17)30159-X
Vallejo, Vanessa; Wyss, Patric; Rampa, Luca; Mitache, Vladimir Andrei; Müri, René Martin; Mosimann, Urs Peter; Nef, Tobias (2017). Evaluation of a novel Serious Game based assessment tool for patients with Alzheimer's disease. PLoS ONE, 12(5), pp. 1-14. Public Library of Science 10.1371/journal.pone.0175999
Vallejo, Vanessa; Wyss, Patric; Chesham, Alvin; Mitache, Vladimir Andrei; Müri, René Martin; Mosimann, Urs Peter; Nef, Tobias (2017). Evaluation of a new serious game based multitasking assessment tool for cognition and activities of daily living: Comparison with a real cooking task. Computers in human behavior, 70, pp. 500-506. Elsevier 10.1016/j.chb.2017.01.021
Chesham, Alvin; Wyss, Patric; Müri, René Martin; Mosimann, Urs Peter; Nef, Tobias (2017). What Older People Like to Play: Genre Preferences and Acceptance of Casual Games. JMIR Serious Games, 5(2), e8. JMIR Publications 10.2196/games.7025
Boccardi, Marina; Gallo, Valentina; Yasui, Yutaka; Vineis, Paolo; Padovani, Alessandro; Mosimann, Urs Peter; Giannakopoulos, Panteleimon; Gold, Gabriel; Dubois, Bruno; Jack, Clifford R.; Winblad, Bengt; Frisoni, Giovanni B.; Albanese, Emiliano (2017). The biomarker-based diagnosis of Alzheimer's disease. 2—lessons from oncology. Neurobiology of aging, 52, pp. 141-152. Elsevier 10.1016/j.neurobiolaging.2017.01.021
Urwyler, Prabitha; Stucki, Reto; Rampa, Luca; Müri, René Martin; Mosimann, Urs Peter; Nef, Tobias (2017). Cognitive impairment categorized in community-dwelling older adults with and without dementia using in-home sensors that recognise activities of daily living. Scientific Reports, 7(42084), p. 42084. Nature Publishing Group 10.1038/srep42084
Paladini, Rebecca Elise; Müri, René Martin; Meichtry, Jurka; Nef, Tobias; Mast, Fred; Mosimann, Urs Peter; Nyffeler, Thomas; Cazzoli, Dario (2017). The influence of alertness on the spatial deployment of visual attention is mediated by the excitability of the posterior parietal cortices. Cerebral cortex, 27(1), pp. 233-243. Oxford University Press 10.1093/cercor/bhw390
Vallejo, Vanessa; Cazzoli, Dario; Rampa, Luca; Zito, Giuseppe Angelo; Feuerstein, Flurin; Gruber, Nicole; Müri, René Martin; Mosimann, Urs Peter; Nef, Tobias (2016). Effects of Alzheimer's Disease on Visual Target Detection: A "Peripheral Bias". Frontiers in aging neuroscience, 8(200), p. 200. Frontiers Research Foundation 10.3389/fnagi.2016.00200
Khundakar, Ahmad A; Hanson, Peter S; Erskine, Daniel; Lax, Nichola Z; Roscamp, Joseph; Karyka, Evangelia; Tsefou, Eliona; Singh, Preeti; Cockell, Simon J; Gribben, Andrew; Ramsay, Lynne; Blain, Peter G; Mosimann, Urs Peter; Lett, Deborah J; Elstner, Matthias; Turnbull, Douglass M; Xiang, Charles C; Brownstein, Michael J; O'Brien, John T; Taylor, John-Paul; ... (2016). Analysis of primary visual cortex in dementia with lewy bodies indicates GABAergic involvement associated with recurrent complex visual hallucinations. Acta neuropathologica communications, 4(1), p. 66. BioMed Central 10.1186/s40478-016-0334-3
Cazzoli, Dario; Hopfner, Simone; Preisig, Basil; Zito, Giuseppe Angelo; Vanbellingen, Tim; Jäger, Michael; Nef, Tobias; Mosimann, Urs Peter; Bohlhalter, Stephan; Müri, René Martin; Nyffeler, Thomas (2016). The influence of naturalistic, directionally non-specific motion on the spatial deployment of visual attention in right-hemispheric stroke. Neuropsychologia, 92, pp. 181-189. Elsevier 10.1016/j.neuropsychologia.2016.04.017
Paladini, Rebecca Elise; Diana, Lorenzo; Nyffeler, Thomas; Mosimann, Urs Peter; Nef, Tobias; Müri, René Martin; Cazzoli, Dario (2016). The asymmetrical influence of increasing time-on-task on attentional disengagement. Neuropsychologia, 92, pp. 107-114. Elsevier 10.1016/j.neuropsychologia.2016.02.026
Urwyler, Prabitha; Nef, Tobias; Müri, René Martin; Archibald, Neil; Makin, Selina Margaret; Collerton, Daniel; Taylor, John-Paul; Burn, David; McKeith, Ian; Mosimann, Urs Peter (2016). Visual Hallucinations in Eye Disease and Lewy Body Disease. American journal of geriatric psychiatry, 24(5), pp. 350-358. Elsevier 10.1016/j.jagp.2015.10.007
Zito, Giuseppe Angelo; Cazzoli, Dario; Müri, René Martin; Mosimann, Urs Peter; Nef, Tobias (2016). Behavioral Differences in the Upper and Lower Visual Hemifields in Shape and Motion Perception. Frontiers in behavioral neuroscience, 10(128), p. 128. Frontiers Research Foundation 10.3389/fnbeh.2016.00128
Zito, Giuseppe Angelo; Cazzoli, Dario; Scheffler, Loreen; Jäger, Michael; Müri, René Martin; Mosimann, Urs Peter; Nyffeler, Thomas; Mast, Fred; Nef, Tobias (2015). Street crossing behavior in younger and older pedestrians: an eye- and head-tracking study. BMC Geriatrics, 15(1), p. 176. BioMed Central 10.1186/s12877-015-0175-0
Zito, Giuseppe Angelo; Senti, Theresa; Cazzoli, Dario; Müri, René Martin; Mosimann, Urs Peter; Nyffeler, Thomas; Nef, Tobias (2015). Cathodal HD-tDCS on the right V5 improves motion perception in humans. Frontiers in behavioral neuroscience, 9(257), p. 257. Frontiers Research Foundation 10.3389/fnbeh.2015.00257
Hopfner, Simone; Kesselring, Sonja; Cazzoli, Dario; Gutbrod, Klemens; Laube - Rosenpflanzer, Annett; Chechlacz, Magdalena; Nef, Tobias; Mosimann, Urs Peter; Bohlhalter, Stephan; Müri, René Martin; Nyffeler, Thomas (2015). Neglect and Motion Stimuli - Insights from a Touchscreen-Based Cancellation Task. PLoS ONE, 10(7), e0132025. Public Library of Science 10.1371/journal.pone.0132025
Urwyler, Prabitha; Rampa, Luca; Stucki, Reto; Büchler, Marcel; Müri, René Martin; Mosimann, Urs Peter; Nef, Tobias (2015). Recognition of activities of daily living in healthy subjects using two ad-hoc classifiers. Biomedical engineering online, 14(54), p. 54. BioMed Central 10.1186/s12938-015-0050-4
Nef, Tobias; Bieri, Rahel; Müri, René Martin; Mosimann, Urs Peter (2015). Non-illness-related factors contributing to traffic safety in older drivers: a litterature review. Experimental aging research, 41(3), pp. 325-360. Taylor & Francis 10.1080/0361073X.2015.1021650
Nef, Tobias; Urwyler, Prabitha; Büchler, Marcel; Tarnanas, Ioannis; Stucki, Reto; Cazzoli, Dario; Müri, René Martin; Mosimann, Urs Peter (2015). Evaluation of Three State-of-the-Art Classifiers for Recognition of Activities of Daily Living from Smart Home Ambient Data. Sensors, 15(5), pp. 11725-11740. Molecular Diversity Preservation International MDPI 10.3390/s150511725
Urwyler, Prabitha; Gruber, Nicole; Müri, René Martin; Jäger, Michael; Bieri, Rahel; Nyffeler, Thomas; Mosimann, Urs Peter; Nef, Tobias (2015). Age-dependent visual exploration during simulated day- and night driving on a motorway: a cross-sectional study. BMC Geriatrics, 15(18), p. 18. BioMed Central 10.1186/s12877-015-0015-2
Cazzoli, Dario; Jung, Simon; Nyffeler, Thomas; Nef, Tobias; Wurtz, Pascal; Mosimann, Urs Peter; Müri, René Martin (2015). The role of the right frontal eye field in overt visual attention deployment as assessed by free visual exploration. Neuropsychologia, 74, pp. 37-41. Elsevier 10.1016/j.neuropsychologia.2015.01.027
Hopfner, Simone; Cazzoli, Dario; Müri, René Martin; Nef, Tobias; Mosimann, Urs Peter; Bohlhalter, Stephan; Vanbellingen, Tim; Nyffeler, Thomas (2015). Enhancing treatment effects by combining continuous theta burst stimulation with smooth pursuit training. Neuropsychologia, 74, pp. 145-151. Elsevier 10.1016/j.neuropsychologia.2014.10.018
Urwyler, Prabitha; Nef, Tobias; Müri, René Martin; Killen, Alison; Collerton, Daniel; Burn, David; McKeith, Ian; Mosimann, Urs Peter (2015). Patient and Informant Views on Visual Hallucinations in Parkinson Disease. American journal of geriatric psychiatry, 23(9), pp. 970-976. Elsevier 10.1016/j.jagp.2014.12.190
Bieri, Rahel; Nef, Tobias; Müri, René Martin; Mosimann, Urs Peter (2015). Development of a novel driving behavior adaptations questionnaire. International psychogeriatrics, 27(6), pp. 1017-1027. Cambridge University Press 10.1017/S1041610214002750
Jäger, Michael; Nyffeler, Thomas; Müri, René Martin; Mosimann, Urs Peter; Nef, Tobias (2015). Adapting a driving simulator to study pedestrians' street-crossing decisions: A feasibility study. Assistive Technology, 27(1), pp. 1-8. Taylor & Francis 10.1080/10400435.2014.929193
Vallejo, Vanessa; Tarnanas, Ioannis; Yamaguchi, T; Tsukagoshi, T; Yasuda, R; Müri, René Martin; Mosimann, Urs Peter; Nef, Tobias (2015). Usability assessment of natural user interfaces during serious games: Adjustments for dementia intervention. Journal of Pain Management, 9(3), pp. 333-339. Nova Science
Nef, Tobias; Gruber, Nicole; Zito, Giuseppe; Nyffeler, Thomas; Müri, René Martin; Mosimann, Urs Peter (2014). Development and evaluation of a new instrument to measure visual exploration behavior. Medical engineering & physics, 36(4), pp. 490-495. Elsevier 10.1016/j.medengphy.2013.09.011
Lee, David R; McKeith, Ian; Mosimann, Urs Peter; Ghosh-Nodial, Arunima; Grayson, Louise; Wilson, Barbara; Thomas, Alan J (2014). The dementia cognitive fluctuation scale, a new psychometric test for clinicians to identify cognitive fluctuations in people with dementia. American journal of geriatric psychiatry, 22(9), pp. 926-935. Elsevier 10.1016/j.jagp.2013.01.072
Zito, Giuseppe Angelo; Müri, René; Mosimann, Urs Peter; Nyffeler, Thomas; Nef, Tobias (2014). A new method to measure higher visual functions in an immersive environment. Biomedical engineering online, 13, p. 104. BioMed Central 10.1186/1475-925X-13-104
Jäger, Michael; Gruber, Nicole; Müri, René; Mosimann, Urs Peter; Nef, Tobias (2014). Manipulations to reduce simulator-related transient adverse health effects during simulated driving. Medical & biological engineering & computing, 52(7), pp. 601-610. Springer 10.1007/s11517-014-1162-x
Carter, Kirsty; Monaghan, Sophie; O'Brien, John; Teodorczuk, Andrew; Mosimann, Urs Peter; Taylor, John-Paul (2014). Driving and dementia: a clinical decision pathway. International journal of geriatric psychiatry, 30(2), pp. 210-216. Wiley-Blackwell 10.1002/gps.4132
Serra, Anne-Laure; von Gunten, Armin; Mosimann, Urs Peter; Favrat, Bernard (2014). Driving ability, mental illness and psychotropic medication in the elderly. Revue médicale suisse, 10(428), pp. 981-985. Médecine & Hygiène
von Gunten, Armin; Mosimann, Urs Peter; Antonietti, Jean-Philippe (2014). Response to Regal's letter to the editor. American journal of geriatric psychiatry, 22(4), pp. 420-421. Elsevier 10.1016/j.jagp.2014.01.003
Tarnanas, Ioannis; Tsolaki, Magda; Nef, Tobias; Müri, René Martin; Mosimann, Urs Peter (2014). Can a novel computerized cognitive screening test provide additional information for early detection of Alzheimer's disease? Alzheimer's & dementia, 10(6), pp. 790-798. Elsevier 10.1016/j.jalz.2014.01.002
Urwyler, Prabitha; Nef, Tobias; Killen, Alison; Collerton, Daniel; Thomas, Alan; Burn, David; McKeith, Ian; Mosimann, Urs Peter (2014). Visual complaints and visual hallucinations in Parkinson's disease. Parkinsonism & related disorders, 20(3), pp. 318-322. Elsevier 10.1016/j.parkreldis.2013.12.009
Savaskan, Egemen; Bopp-Kistler, Irene; Buerge, Markus; Fischlin, Regina; Georgescu, Dan; Giardini, Umberto; Hatzinger, Martin; Hemmeter, Ulrich; Justiniano, Isabella; Kressig, Reto W.; Monsch, Andreas; Mosimann, Urs Peter; Mueri, René; Munk, Anna; Popp, Julius; Schmid, Ruth; Wollmer, Marc A. (2014). Therapy Guidelines for the Behavioural and Psychological Symptoms of Dementia. Praxis - schweizerische Rundschau für Medizin, 103(3), pp. 135-148. Huber 10.1024/1661-8157/a001547
Gruber, Nicole; Müri, René Martin; Mosimann, Urs Peter; Bieri, Rahel; Aeschimann, Andrea; Zito, Giuseppe A.; Urwyler, Prabitha; Nyffeler, Thomas; Nef, Tobias (2014). Effects of age and eccentricity on visual target detection. Frontiers in aging neuroscience, 5(101), p. 101. Frontiers Research Foundation 10.3389/fnagi.2013.00101
Bieri, Rahel; Jäger, Michael; Gruber, Nicole; Nef, Tobias; Müri, René Martin; Mosimann, Urs Peter (2014). A novel computer test to assess driving-relevant cognitive functions - a pilot study. International psychogeriatrics, 26(2), pp. 229-238. Cambridge University Press 10.1017/S104161021300183X
Waters, Flavie; Collerton, Daniel; ffytche, Dominique H.; Jardri, Renaud; Pins, Delphine; Dudley, Robert; Blom, Jan Dirk; Mosimann, Urs Peter; Eperjesi, Frank; Ford, Stephen; Laroi, Frank (2014). Visual hallucinations in the psychosis spectrum and comparative information from neurodegenerative disorders and eye disease. Schizophrenia bulletin, 40(Suppl. 4), pp. 233-245. Oxford University Press 10.1093/schbul/sbu036
Stucki, Reto A.; Urwyler, Prabitha; Rampa, Luca; Müri, René Martin; Mosimann, Urs Peter; Nef, Tobias (2014). A web-based non-intrusive ambient system to measure and classify activities of daily living. Journal of medical internet research, 16(7), e175. Centre of Global eHealth Innovation 10.2196/jmir.3465
Bieri, Rahel; Jäger, Michael; Bethencourt, Nora; Mosimann, Urs Peter; Müri, René Martin; Nef, Tobias (2014). Effect of Cognitive Impairment on Driving-Relevant Cognition in Older Persons. Journal of Traffic and Transportation Engineering, 2(1), pp. 11-18. David Publishing
von Gunten, Armin; Mosimann, Urs Peter; Antonietti, Jean-Philippe (2013). A longitudinal study on delirium in nursing homes. American journal of geriatric psychiatry, 21(10), pp. 963-972. Elsevier 10.1016/j.jagp.2013.01.003
Tarnanas, Ioannis; Schlee, Winfried; Tsolaki, Magda; Müri, René Martin; Mosimann, Urs Peter; Nef, Tobias (2013). Ecological validity of virtual reality daily living activities screening for early dementia: longitudinal study. JMIR Serious Games, 1(1), e1. JMIR Publications 10.2196/games.2778
Killen, Alison; Firbank, Michael J; Collerton, Daniel; Clarke, Michael; Jefferis, Joanna Mary; Taylor, John-Paul; McKeith, Ian G; Mosimann, Urs Peter (2013). The assessment of cognition in visually impaired older adults. Age and ageing, 42(1), pp. 98-102. Oxford: Oxford University Press 10.1093/ageing/afs157
Gruber, Nicole; Mosimann, Urs Peter; Müri, René Martin; Nef, Tobias (2013). Vision and night driving abilities of elderly drivers. Traffic Injury Prevention, 14(5), pp. 477-485. Taylor & Francis 10.1080/15389588.2012.727510
Müri, René Martin; Cazzoli, Dario; Nef, Tobias; Mosimann, Urs Peter; Hopfner, Simone; Nyffeler, Thomas (2013). Non-invasive brain stimulation in neglect rehabilitation: an update. Frontiers in human neuroscience, 7, p. 248. Frontiers Research Foundation 10.3389/fnhum.2013.00248
Wood, Joshua S; Firbank, Michael J; Mosimann, Urs Peter; Taylor, John-Paul; O'Brien, John T (2011). Development of a novel fMRI compatible visual perception prototype battery to test older people with and without dementia. Journal of geriatric psychiatry and neurology, 24(2), pp. 73-83. Thousand Oaks, Calif.: Sage Publications 10.1177/0891988711402348
Jefferis, Joanna M; Mosimann, Urs Peter; Taylor, John-Paul; Clarke, Michael P (2011). "Do your eyes play tricks on you?" Asking older people about visual hallucinations in a general eye clinic. International psychogeriatrics, 23(6), pp. 1014-1015. Cambridge: Cambridge University Press 10.1017/s104161021100072x
Jefferis, Joanna M; Mosimann, Urs Peter; Clarke, Michael P (2011). Cataract and cognitive impairment: a review of the literature. British journal of ophthalmology, 95(1), pp. 17-23. London: BMJ Publishing Group 10.1136/bjo.2009.165902
Graham, Gemma; Dean, Jennifer; Mosimann, Urs Peter; Colbourn, Chris; Dudely, Rob; Clarke, Michael P; Collerton, Daniel (2011). Specific attentional impairments and complex visual hallucinations in eye disease. International journal of geriatric psychiatry, 26(3), pp. 263-267. Malden, Mass.: Wiley-Blackwell 10.1002/gps.2522
Archibald, Neil K; Clarke, Mike P; Mosimann, Urs Peter; Burn, David J (2011). Visual symptoms in Parkinson's disease and Parkinson's disease dementia. Movement disorders, 26(13), pp. 2387-95. Hoboken, N.J.: Wiley-Blackwell 10.1002/mds.23891
Jefferis, Joanna M; Mosimann, Urs Peter; Clarke, Michael P (2011). Republished review: cataract and cognitive impairment: a review of the literature. Postgraduate medical journal, 87(1031), pp. 636-42. London: BMJ Publishing Group 10.1136/pgmj.2009.165902rep
Archibald, Neil K; Clarke, Michael P; Mosimann, Urs Peter; Burn, David J (2011). Retinal thickness in Parkinson's disease. Parkinsonism & related disorders, 17(6), pp. 431-436. Oxford: Elsevier 10.1016/j.parkreldis.2011.03.004
von Gunten, Adrian; Mosimann, Urs Peter (2010). Delirium upon admission to Swiss nursing homes. Swiss medical weekly, 140(25-26), pp. 376-381. Muttenz: EMH Schweizerischer Ärzteverlag
Koutroumanos, Nikolaos; Clarke, Michael P.; Mosimann, Urs Peter (2009). Dementia presenting with visual complaints. BMJ case reports, 2009(feb24 1), bcr0820080730-bcr0820080730. BMJ Publishing Group 10.1136/bcr.08.2008.0730
Archibald, Neil K; Clarke, Michael P; Mosimann, Urs Peter; Burn, David J (2009). The retina in Parkinson's disease. Brain, 132(5), pp. 1128-1145. Oxford: Oxford University Press 10.1093/brain/awp068
Mosimann, Urs Peter; Collerton, Daniel; Dudley, Rob; Meyer, Thomas D; Graham, Gemma; Dean, Jennifer L; Bearn, Daniel; Killen, Alison; Dickinson, Lucy; Clarke, Michael P; McKeith, Ian G (2008). A semi-structured interview to assess visual hallucinations in older people. International journal of geriatric psychiatry, 23(7), pp. 712-718. Malden, Mass.: Wiley-Blackwell 10.1002/gps.1965
Allcock, Liesl M.; Kenny, Rose Anne; Mosimann, Urs Peter; Tordoff, Sherley; Wesnes, Keith A.; Hildreth, Anthony J.; Burn, David J. (2006). Orthostatic hypotension in Parkinson's disease: association with cognitive decline? International journal of geriatric psychiatry, 21(8), pp. 778-783. Wiley-Blackwell 10.1002/gps.1562
Mosimann, Urs Peter; McKeith, Ian G (2003). Dementia with lewy bodies--diagnosis and treatment. Swiss medical weekly, 133(9-10), pp. 131-142. EMH Schweizerischer Ärzteverlag
Müri, René Martin; Bühler, Robert; Heinemann, Dörthe; Mosimann, Urs Peter; Felblinger, J.; Schläpfer, Thomas E.; Hess, Christian Walter (2002). Hemispheric asymmetry in visuospatial attention assessed with transcranial magnetic stimulation. Experimental brain research, 143(4), pp. 426-430. Springer-Verlag 10.1007/s00221-002-1009-9
Graf, Thomas; Engeler, Judith; Achermann, Peter; Mosimann, Urs Peter; Noss, Ryan; Fisch, Hans-Ulrich; Schläpfer, Thomas E. (2001). High frequency repetitive transcranial magnetic stimulation (rTMS) of the left dorsolateral cortex: EEG topography during waking and subsequent sleep. Psychiatry research: Neuroimaging, 107(1), pp. 1-9. Elsevier 10.1016/S0925-4927(01)00083-X
Mosimann, Urs Peter; Rihs, T. A.; Engeler, J.; Fisch, H.-U.; Schlaepfer, T. E. (2000). Mood effects of repetitive transcranial magnetic stimulation of left prefrontal cortex in healthy volunteers. Psychiatry research, 94(3), pp. 251-256. Elsevier 10.1016/S0165-1781(00)00146-3
Book Section
Mosimann, Urs Peter; Boeve, Bradley F. (2013). Sleep disorders. In: Dening, Tom; Thomas, Alan (eds.) Oxford textbook of old age psychiatry (pp. 667-676). Oxford: Oxford University Press 10.1093/med/9780199644957.003.0051
Collerton, Daniel; Dudley, Rob; Mosimann, Urs Peter (2011). Visual hallucinations. In: Blom, Jan Dirk; Sommers, Iris E C (eds.) Hallucinations - Research and Practice (pp. 75-90). Berlin-Heidelberg: Springer 10.1007/978-1-4614-0959-5_6
Mosimann, Urs Peter; Boeve, Bradley F; Thomas, Alan (2008). Sleep disorders in older people. In: Jacoby, Robin; Oppenheimer, Catherine; Dening, Tom (eds.) Oxford textbook of old age psychiatry (pp. 673-686). Oxford: Oxford University Press
Book
Collerton, Daniel; Mosimann, Urs Peter; Perry, Elaine (eds.) (2015). The Neuroscience of Visual Hallucinations [Edited Textbook] . Wiley-Blackwell
Conference or Workshop Item
Urwyler, Prabitha; Murphy, Nicholas; Firbank, Michael J.; Killen, Alison; Nef, Tobias; Müri, René Martin; Mosimann, Urs Peter; McKeith, Ian; Collerton, Daniel; Taylor, John-Paul (22 July 2018). PRELIMINARY VALIDATION OF THE NORTH-EAST VISUAL HALLUCINATION SCALE SEVERITY SCORE IN LEWY BODY DISEASES. Alzheimer's & dementia, 14(7, Suppl.), P1557-P1557. Elsevier 10.1016/j.jalz.2018.07.106
Gerber, Stephan Moreno; Müri, René Martin; Mosimann, Urs Peter; Nef, Tobias; Urwyler, Prabitha (July 2018). Virtual reality for activities of daily living training in neurorehabilitation: a usability and feasibility study in healthy participants. International Conference of the IEEE Engineering in Medicine and Biology Society (EMBC), 2018, pp. 1-4. IEEE 10.1109/EMBC.2018.8513003
Zito, Giuseppe Angelo; Müri, René Martin; Mosimann, Urs Peter; Nyffeler, Thomas; Nef, Tobias (29 August 2015). Higher Visual Functions in the Upper and Lower Visual Fields: a pilot study in healthy subjects. In: IEEE EMBC 2015. IEEE
Urwyler, Prabitha; Stucki, Reto; Müri, René Martin; Mosimann, Urs Peter; Nef, Tobias (August 2015). Passive wireless sensor systems can recognize activites of daily living. IEEE Engineering in Medicine and Biology Society conference proceedings, pp. 8042-8045. IEEE Service Center 10.1109/EMBC.2015.7320259
Vallejo, Vanessa; Mitache, Vladimir Andrei; Tarnanas, Ioannis; Müri, René Martin; Mosimann, Urs Peter; Nef, Tobias (August 2015). Combining qualitative and quantitative methods to analyze serious games outcomes: A pilot study for a new cognitive screening tool. IEEE Engineering in Medicine and Biology Society conference proceedings, pp. 1327-1330. IEEE Service Center 10.1109/EMBC.2015.7318613
Thesis
Januth, Silvan; Mitache, Vladimir Andrei (2015). Development and Evaluation of a New Tablet Computer Application for the Therapy of Brain-Injured Patients with Aphasia (Unpublished). (Dissertation, ARTORG - Gerontechnology and Rehabilitation, Faculty of Medicine)