2021/03/01 | Media | Surgical technologies
SRF reports on Microsurgery Simulator
The ARTORG spinout SurgeonsLab has been attracting considerable attention in recent weeks, not least because it was awarded the Ypsomed Innovation Prize 2021. Now Swiss Radio and Television has interviewed the two founders for SRF's science magazine about the medical and engineering background to their project.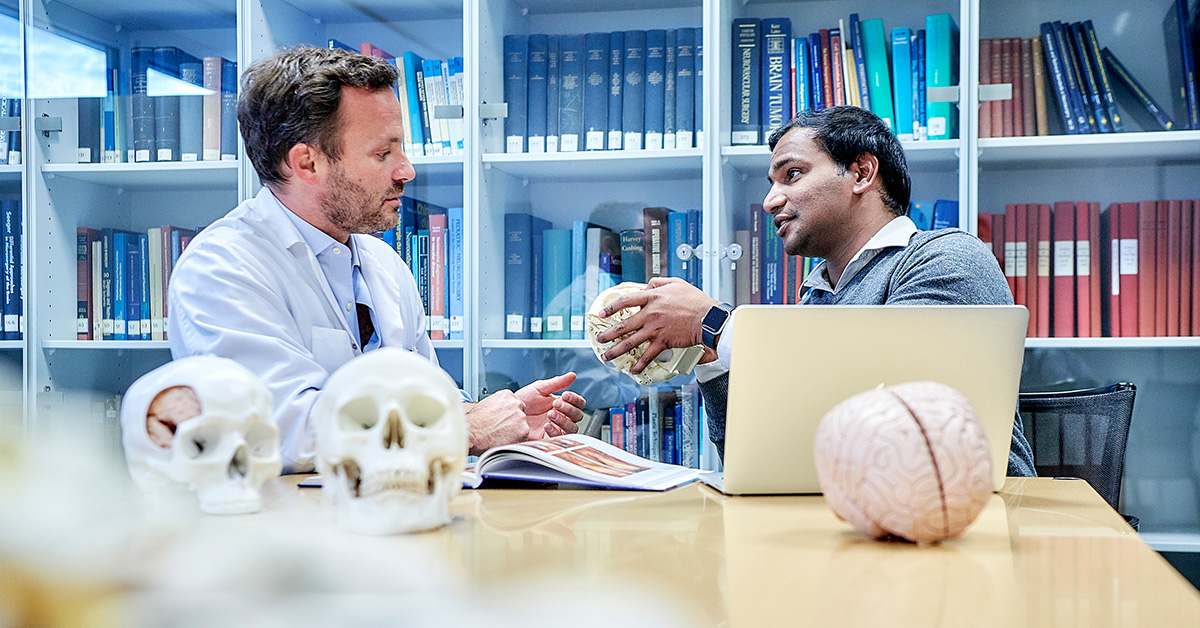 SurgeonsLab develops simulating systems for high-precision neurosurgical interventions, such as intracranial aneurysm microsurgery. The startup was founded by the biomedical engineer Fredrick Johnson Joseph, Image Guided Therapies, ARTORG Center, and the neurosurgeon David Bervini, Department of Neurosurgery, Inselspital. The innovative concept that allows for surgeon training, reduction of operative risks and intervention planning, has received several awards in the past months and weeks - including Innosuisse Core Coaching, the Venture Kick final stage and the Ypsomed Innovation Prize 2021.
The biggest problem was to simulate the blood flow.
Fredrick Joseph about the major challenge in creating a life-like training environment for the extremely delicate procedure of aneurysm clipping: "We tried to replicate the optics and tactility of the human brain using a mix several polymers. The biggest problem was to simulate the blood flow. The pulsation of the blood vessels seen here corresponds anatomically to 99 percent to the real blood circulation in the brain. It has the same fluid dynamics as is found in the aneurysm balloon."