Artificial Intelligence in Medical Imaging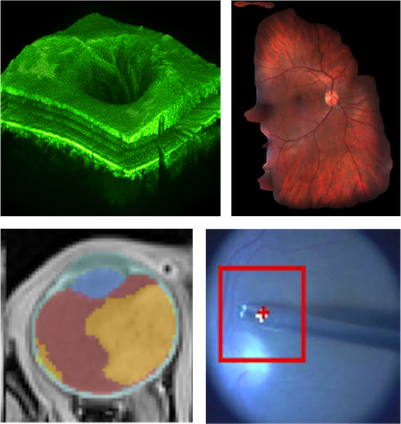 Eye Care – "Artificial Intelligence for disease screening"
Blink – and you bump into your desk at work. Blink again and you run a cyclist off the road whilst driving. These inadvertent mishaps may be the sign of vision impairment that could be caused by trouble with your retina. For those in the developed world, such incidents prompt us to visit an eye care specialists who examines our eyes with a battery of instruments, taking pictures and scans to diagnose the condition affecting us. Most likely, one of a handful of diseases are at play: Glaucoma, Age-Macular Degeneration (AMD) or Diabetic Retinopathy. The good news is – theses diseases are treatable using a mixture of therapeutics and interventions. The bad news is that in many of these conditions, treatment will continue permanently, as the diseases are chronic or recurrent and most importantly, non-curable.
Given that by 2030, a projected 1 in 7 adults over the age of 60 are likely to suffer from visual impairment of this type, treating ophthalmologists have an impossible task at hand: monitor disease progressions and investigate effective treatment strategies to provide the best possible eye care possible for hundreds of millions of people. There is therefore a huge demand for qualified ophthalmologists that can dispense the levels of clinical care required. It is in this context, the AI for Eye Disease Screening and Monitoring project led by the Ophthalmic Technology Laboratory has focused on bringing Artificial Intelligence to aid clinical care in ophthalmology.
By analyzing thousands of images of patient retinas using machine learning algorithms capable of extracting patterns from data automatically, these methods highlight key biomarkers associated with specific eye conditions to ease and expedite disease diagnosis and treatment. Beyond this, this technology has given way to automatic screening methods that detect common eye pathologies at clinical accuracies. These breakthroughs have helped launch RetinAi Medical GmbH, a spinout of the ARTORG Center, dedicated to arming eye care practitioners with the next generation of artificial intelligence algorithms and provide new skills for coming challenges in eye care.