The ARTORG Center brings together technical and clinical group heads in various specialized groups, each with a specific research focus. Researchers from various biomedical engineering and medical disciplines consolidate research eminence in currently 11 research units, and identify future clinical focus areas.
The Center's management consists of both technical and medical experts and is supported by the Central Services team. Designated officers secure quality, diversity and safety at the ARTORG. Strategic guidance and benchmarking of scientific excellence are contributed by the Scientific Advisory Board, composed of key opinion leaders in biomedical engineering and clinical sciences.
Management
Management
Director
Prof. Dr. Raphael Sznitman
Artificial Intelligence in Medical Imaging Laboratory
ARTORG Center for Biomedical Engineering Research
Vice Director
Prof. Dr. med. Marco Caversaccio,
Chairman of ENT, Head and Neck Surgery
Inselspital, Bern University Hospital
Members of the Extended Management
Prof. Dr. Olivier Guenat
Prof. Dr. Tobias Nef
Prof. Dr. Dominik Obrist
Prof. Dr. Stefan Weber
Prof. Dr. Philippe Zysset
Central Services
Research Strategy
Name / Titel

Funktion

Research Strategy Manager

Mail
Phone
Phone2
Administration
Name / Titel

Funktion

Administration Office

Mail
Phone
Name / Titel

Funktion

Administration Office

Mail
Phone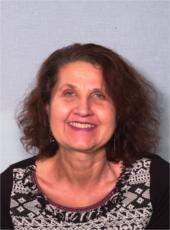 Name / Titel

Funktion

Administration Central Services

Mail
Phone
Communications
Name / Titel

Funktion

Communications Lead

Mail
Phone
Quality, Diversity, Safety, Sustainability
Quality, Diversity, Safety and Sustainability
Quality and Diversity, Safety and Sustainability in research and teaching are key values at the ARTORG Center. To ensure that these values are upheld and lived, dedicated officers have been assigned for these important tasks.
The ARTORG Center is committed to ensuring the highest quality in teaching, research and further education, the promotion of young talent and equality, as well as in the services it provides. Guided by an internal quality management system that acts on different levels, we constantly evaluate and optimize our work through this prism.
As an equal opportunity employer and educator, the ARTORG Center recognizes and fosters diversity of types. We strive to create an inclusive environment with team members coming from different professional and cultural backgrounds, and strongly encourage women and under-represented minorities to apply to our open positions at all levels.
To guarantee the safety and good practice for our employees, ARTORG has appointed dedicated safety officers located at its different sites. These contact persons ensure that new employees are fully familiar with laboratory procedures and comply with safety regulations and norms. The safety officers also coordinate and oversee all security guidelines.
ARTORG places sustainability in teaching, research and development among its core values. We strive to continuously broaden our awareness and encourage our members towards new and innovative ways to solve unmet clinical needs in view of current and future societal challenges. ARTORG integrates sustainability values into its teaching to encourage critical thinking and cross-disciplinary learning to shape empathetic leaders and team players in medical technology development.